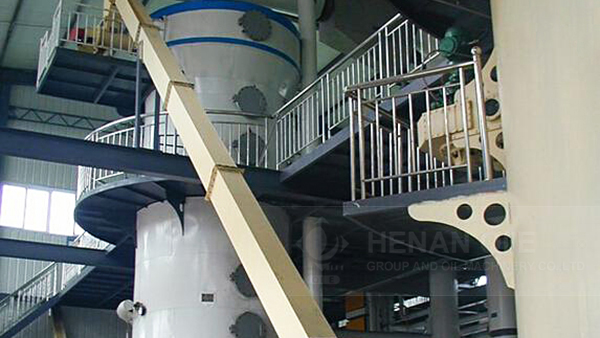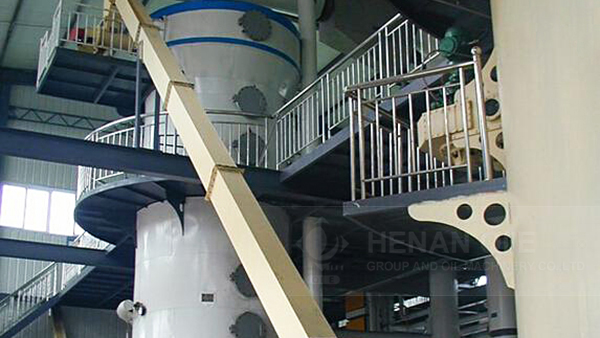 Cotton Seed Oil Production Line
Section Introduction:
Please kindly inform us your required daily capacity, treated quantity, raw material, covering space and related data,so that we can make flow chart production line for you as your requirement. we will stand at your point to suggest low cost and suitable production line for you. Sincerely want to cooperate with you. ​
Cotton seed oil content is 16%-27%.The shell of cotton is very solid,before making the oil and protein have to remove the shell.The shell of cotton seed can be used to produce furfural and cultured mushrooms.Lower pile is the raw material of textile,paper,synthetic fiber and nitration of the explosive.
I. Technological process introduction:
(1) Pre-treatment flow chart:
Before the oil plant solvent extraction,it need different mechanical pretreatment、hot pretreatment and thermal refining which called pretreatment.
Cotten seed → Metering→Winnowing → Husking→Flaking→cook→Pressing→Cake to solvent extraction workshop and Crude oil to refining workshop.
(2) Main process description:
Cleaning process: Shelling
The equipment is comprised of ftransmission mechanismeeding apparatus、magnetic separation、crushing、Roller spacing adjusting 、engine base.The machine has large capacity 、small floor space、lower power consumption、easy to operate、hi gh shelling efficiency .roller shelling is no less than 95%.
Kernel husk separator
It is mixture after shelling of cotten seed.The mixture includes full oil seed without any crushing,seed shelled and husk,all the mixture must be separated.
Technically,the mixture must be divided into kernal,husk and seed.Kernal will go to the process of softening or flaking section.Hush will go to storeroom or package.the seed will go back to shelling machine.
Flaking: Flaking means a certainty granularity of soy lamella was prepared for flaked of about 0.3 mm, the oil of raw material can be extracted in the shortest time and maximum, and residual oil was less than 1%.
Cooking: This process is heating and cooking for rapeseed which is easy to separate of oil and can provide the oil quantity from prepress machine.It is easy to operate and have long life.
Oil pressing:Our company screw oil press is big scale continuous press equipment, pass ISO9001-2000 quality certification, can produce cotton seed, rapeseed, caster seed, sunflower, peanut and so on. It's feature is capacity is big, power consumption small, running cost low, low residual oil.
Solvent extraction process:
Features of Qi'E Rotocel Extraction:
1.Adopt stainless steel fixed grid plate and increase the horizontal grid plates, which can prevent the strong miscella from flowing back to the blanking case, so as to ensure good extraction effect;
2.The rotocel extractor is driven by rack, with unique rotor of balanced design, low rotating speed, low power, smooth operation, no noise and quite low maintenance cost;
3.The feeding system can adjust the rotating speed of airlock and main engine according to the feeding quantity and maintain a certain material level, which is beneficial to the micro negative pressure inside the extractor and reduce the solvent leakage.
4.The advanced miscella circulation process is designed to reduce the fresh solvent inputs, reduce the residual oil in meal, improve the miscella concentration and save energy by reducing the evaporation capacity.
5.The high material layer of the extractor helps to form immersion extraction, reduce the meal quality in miscella, improve the quality of crude oil and reduce the evaporation system scaling.
6.Specially suitable for the extraction of various pre-pressed meals.