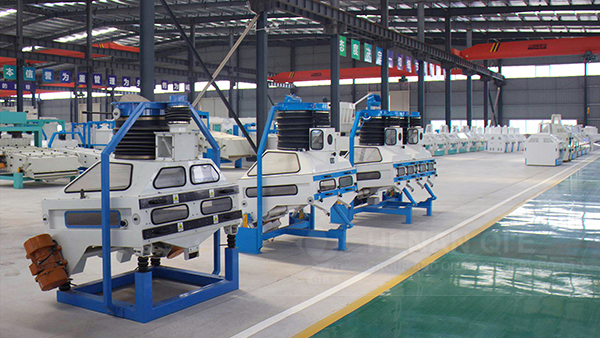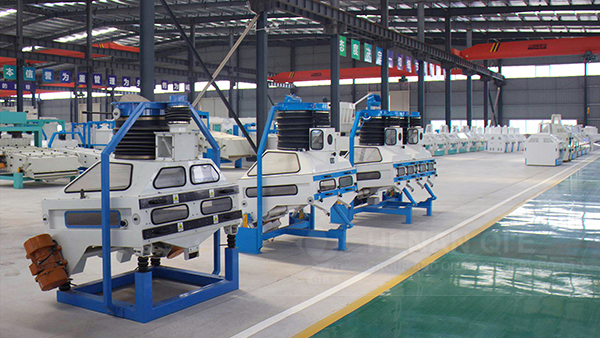 Corn Germ Oil Production Line
Section Introduction:
Corn germ oil makes large proportion of edible oil market.Corn germ oil has many food applications. As a salad oil, it is used in mayonnaise, salad dressings, sauces, and marinades. As a cooking oil, it is used for frying in both commercial and home cooking.For corn germ applications, our company provides complete preparation systems.
Corn germ oil is extracted from corn germ,corn germ oil contains vitamins E and unsaturated fatty acids,eg,linoleic acid and oleic acid which can protect heart head blood-vessel.
Fresh corn germ moisture content is high,so it's easy to rancidity deterioration,fresh corn germ are better to making oil asap.If they must be to stored for a period of time,you need to fried or extrusion puffed,to reduce the moisture.
I. Pre-press technological process introduction:
Corn germ→Cleaning→Stone separator →Flaker →Oil press machine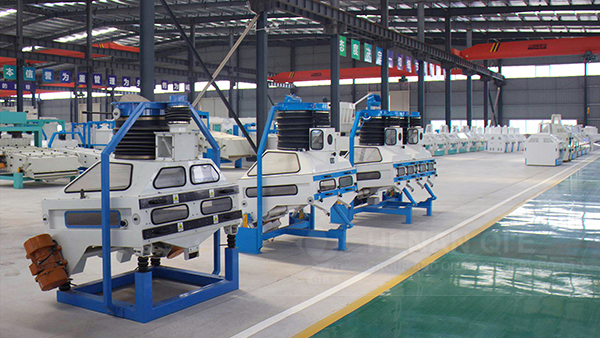 II. Pre-press process introduction:
1.Characteristic:
(1)Adopt the currently advanced process in the world, and domestic mature equipments.
(2)Cleaning: In order to obtain high effective cleaning, ensure good work condition and production stability, high efficient vibration screen was used in the process to separate big and small impurity. Suction type gravity stoner removing machine was applied to remove the shoulder stone and earth, and magnetic separation equipment without power and exhaust system were used to remove iron. Dust removing wind net is installed.
(3) Flaking means a certainty granularity of soy lamella was prepared for flaked of about 0.3 mm, the oil of raw material can be extracted in the shortest time and maximum, and residual oil was less than 1%.
(4) This process is heating and cooking for rapeseed which is easy to separate of oil and can provide the oil quantity from prepress machine.It is easy to operate and have long life.
(5) Oil press process:Pre-press machine is continuous screw press machine which is suitable to the plant oil materials which has high oil content.The instruction of the cake is loose and easy to make the solvent permeate ,the oil content of cake and moisture used for solvent extraction.
II. Solvent extraction technological process introduction:
Material embryos→Extraction→Wet meal→Evaporation→Cooling→Product meal packing
↓
Mixed oil→Filter→Negative pressure evaporation → Crude oil
↓
Solvent recovery
(6) Towline Extractor Advantages:
1) The material is divided into several independent units on the material bed, which can effectively prevent miscella at all levels from fleeing hither and thither on the material layer and ensure the concentration gradient between several sprays.
2) Immersion area appears in each lattice, which can help achieve better immersion effect.
3) The chain box is supported by track and can prolong the service life of screen deck by not touching it.
4) The towline extractor is driven by world leading double-shaft hydraulic motor, with balance force, reliable operation and less maintenance cost.
5) Specialty suitable for the extraction of high oil and high power materials, and better immersion effect can be expected for ordinary oil plants.